This lovely story about a mother and child visiting a West African market is very simple to follow and has big bright illustrations. Although it is about a baby it is not a 'babyish' story. I think it would work well as a sensory story for children with complex additional needs of many different ages.
It is also perfect for situations where you are trying not to share props between children (due to Covid restrictions). All the props are cheap to buy and it would be very easy to have one set of props for each child.
It is very easy to create a sensory story from this book…simply go to market yourself (or possibly the boring old supermarket!) and buy the foods and fruits named in the story: bananas, oranges, biscuits, sweet corn and coconut.
If you think you may have problems with children wanting to eat your props you could use toys instead, but if possible use the real things so that you can incorporate all those lovely textures and smells into the story. (The biscuits may be the main temptation – you could cut star shapes out of thick brown felt as a substitute.)
The coconut in the story is in pieces…have a look to see if you can buy a coconut that has already been chopped up. (These are often with the take-away lunch items in a supermarket.) Remember to check for allergies before using any coconut.
This is a good story for numeracy…if you are using it with this aim make sure your numbers are correct, otherwise one of each item may be enough. (Or as suggested above you could have one set of props for each child.)
When adding props to this story I would concentrate on the items that 'baby' adds to the basket. If you add in props for the items that mother puts in the basket you may end up with too much happening at once.
Try adding some flip flops into your sensory story – make footstep noises with these by clapping them together as 'mama' goes to market. You could 'clap' with your flip flops before each repetition of 'market is very crowded'. This would give the feeling of mama walking through the market and also allows for a little pause as your listeners absorb what is happening.
Some traditional West African fabrics would also add to the atmosphere of the sensory story. If these are difficult to find try The African Fabric Shop which sells them online by the metre: https://www.africanfabric.co.uk/fabrics-textiles/african-fabrics
For a cool end to the story try one of these motorbike noise makers!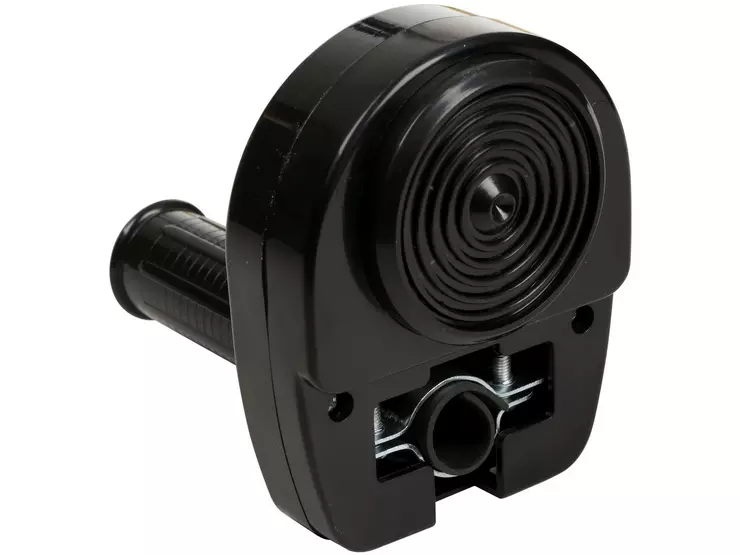 Remember – not all of my props recommendations are toys! The props I suggest should not be used by children unsupervised.